Accessible Housing Services (AHS) is a consulting firm that provides residential accessibility services to legal and insurance professionals as well as private pay individuals. We have carefully assembled an executive team of licensed healthcare, assistive technology, construction, and real estate professionals, and we provide accessibility designs and plans for any type of residential accessibility project. We also provide consulting services on assistive technology and mobility equipment. Our Assisted Technology Professionals are trained to design solutions that work with our clients to help them achieve their goals.
Our executive team is incredibly committed to our profession; we practice what we preach. This is the key to staying current in our consulting practice. When we're not working at AHS, we're busy doing the following:
Building Accessible Homes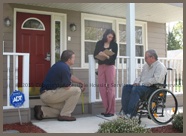 We created our first Universal Design model home in 2005, receiving national media attention.
In 2015, we are building another Universal Design house in Baltimore.
Providing Assistive Technology and Mobility Equipment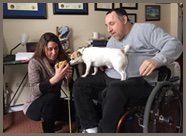 We own and operate a Medicare-accredited medical company, and we previously owned
and operated a modular ramp franchise in Maryland.
General Contracting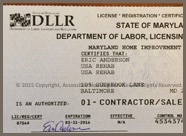 We regularly act as a General Contractor, completing residential accessibility projects in Baltimore.
Buying, Selling, and Maintaining Property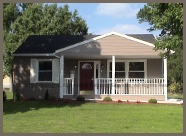 Our staff includes licensed REALTORS® who are experts at identifying appropriate properties that match our clients' needs.
Our construction and equipment knowledge allows us to select housing that best fits the client's budget.
We are also landlords; we own, rent, and maintain property.
Sharing Our Knowledge of Accessible Housing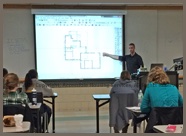 The AHS staff includes an Adjunct Professor of Graduate Home Mods at Ithaca College.
Talking about What We Love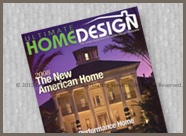 We are regularly featured in a variety of local and national media.
We understand that accessibility is a relative term; what is accessible for one person may not be for another. Rest assured that our clients receive individual attention and customized consultations, not cookie-cutter solutions taken from building codes that don't apply to residential housing — like the ADA. Our unique and thorough process allows us to assess the variables of each project, identify potential options, and design the most appropriate and, when necessary, most cost-effective solution for you.
We coach our clients through each step of the process, regardless of service. We don't tell them what to do or how to do it; instead, we provide them with options, discuss the strengths and limitations of each option, and allow them to make their own decisions. It's a collaborative process.
Our services bring together multiple parties who work toward a common goal in litigated cases and also to facilitate the outcome of the cases. Our services are always objective and transparent. We protect all parties' interests throughout the duration of the projects. To eliminate conflicts of interest, we never make self-referrals or refer business to any companies with whom we have a financial interest.
We are based in Baltimore, Maryland, but we facilitate legal, medical, and special needs projects across the United States. Over the last seven years, we have developed systems, techniques, and apps that allow us to go wherever our services are needed, whether physically or virtually. If you have access to high speed Internet, we can assist you with your project; your backyard is our backyard. Maximizing technology has allowed us to provide quicker, more cost-effective services to both the professional industry and private pay individuals.